Sing like no one's listening, love like you've never been hurt, dance like nobody's watching, and live like it's heaven on earth. Here are the joys and sorrows of life,let's spend the time together.
  The beautiful twin sisters from the Langa community of Cape Town have passed away after they both succumbed to Covid-19 related diseases. The 45-year-old sisters, Phumla and Phumeza Lugulwana, died just one day apart.
  Phumla was admitted to hospital after experiencing difficulty breathing and was there for five weeks, according to their 70-year-old mother, Cindy Siwa. Pmeza then began to experience the same thing and was admitted to Vincent Palotti Hospital on December 27 last year.
  Their mother, Sindiswe, said she did not know how Phumeza fell ill as the pair had been separated for five weeks. A few weeks later, she said, she received a terrible phone call saying Phumeza had passed on.
  According to report, her grief was not over as she passed away after sharing the tragic news with Phumla, only a day after her twin sister, who Cindy Siwa said she was very close to. Cyndisiwa also said she thought Phumla might passed away from a broken heart.
  Meanwhile, tributes have been pouring in from those closest to Phumla have taken to her Facebook page as many say their final goodbyes to her. Here are some of their reactions:
"Goodbye, rest."
"Intando ka Thixo ibuhlungu buza Kum...Since the day of the news of the passing of twins Pumeza Lugulwana and a day later Phumla Baxiwe Lugulwana. My heart was with the family but particularly with their one and only brother Mwezi."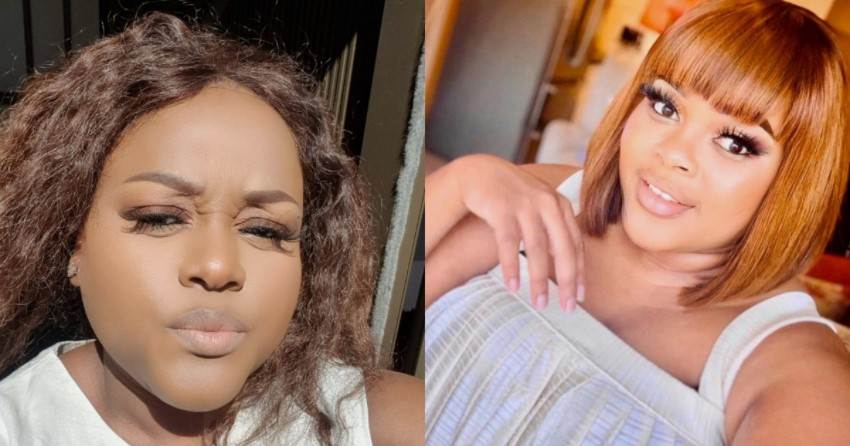 Thanks for reading our article. R.I.P Phumla and Phumeza Lugulwana! Please pray for them. God bless!
Thanks for reading our story! Keep smiling, because life is a beautiful thing and there's so much to smile about. If you're in need of motivation and inspiration, If you'd like to see more wonderful moments,please like our page,you will see our information the first time.