Sing like no one's listening, love like you've never been hurt, dance like nobody's watching, and live like it's heaven on earth. Here are the joys and sorrows of life,let's spend the time together.
  Much loved gospel star and pastor Israel Mosehla has died at the age of 50-years-old on Monday 11 January, his family has confirmed. 
  Details surrounding the 'Ke Utlwa Lerato' hitmaker's death are thus far not clear. Tributes have been pouring in online for the gospel legend after the news of his death hit social media. 
  On Monday, Mosehla's wife,  Millicient Mosehla, said that a family spokesperson will soon be appointed to share further details on the tragic death, but confirmed that her husband had indeed passed on. 
"Yes, Israel has passed on," Millicent said.
  Born in Soweto in 1970 to a family of worshippers, Mosehla was fated to a life of music and praise. He and his family released a series of albums in the 80's with record label Gallow, before he formed a dynamic gospel group called G. Effect with his brother, Isaiah Mosehla, and two friends — Bongani Matsobane and Jabu Nkabinde.
  As a solo artist, Mosehla won several awards, including Best Praise Album for Praise and Worship Encounter with Israel Mosehla at the Crown Gospel Music Awards.
  Many within the gospel community are in mourning following the news, with SAfm presenter  Khanyi Magubane saying that "the gospel industry will never be the same again". 
"I will always fondly remember the interviews I did with you many times on SAfm and you were always passionate about your calling and ministry. Thank you for the rich legacy of music you've left us with, she tweeted.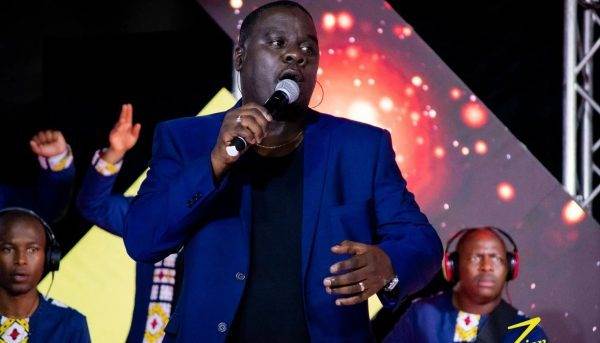 Tributes have been pouring in for the gospel legend. Below are just a few of the tweets under the hashtag with many Saffas mourning the loss of a legend.
"You sang at my dad's funeral two years ago. My heart is aching as I hear of your passing. My heart is heavy. I need grace just to get through the show today. Oh Modimo, bona bana ba hae le mofumahadi. "
"My heartfelt condolences to the family of Israel Mosehla. May God give them the strength to bear this immense loss and may his soul rest in peace."
"What a loss. The kingdom of the light here on earth land of the living has lost one mighty warrior, Pastor Israel Mosehla. Condolences to friends and family."
"Life is short, too many blows, the champ is gone. A true worshipper. Thank you for blessing us with your music. The sing-along, the energy you put on stage, the jokes, entertaining us on stage. Heaven has welcomed you." 
  Thanks for reading our article. R.I.P IsraelMosehla! May you good in heaven.  Please show your respect to Mosehla. God will bless all of us!
Thanks for reading our story! Keep smiling, because life is a beautiful thing and there's so much to smile about. If you're in need of motivation and inspiration, If you'd like to see more wonderful moments,please like our page,you will see our information the first time.