Sing like no one's listening, love like you've never been hurt, dance like nobody's watching, and live like it's heaven on earth. Here are the joys and sorrows of life,let's spend the time together.
  Social media has recently been abuzz with videos and pictures of the Bel-Air mansion that South African comedian Trevor Noah has purchased.
  Most online commenters have commented on news of the purchase with messages of congratulations for Trevor, but Ntsiki Mazwai was one notable exception who did not. 
  Ntsiki Mazwai has been given an earful after accusing her of being jealous of Trevor Noah, following her shady comments about his new multi-million mansion.
  It is fair to say that the whole country is delighted that Trevor Noah has bought a new R420 million mansion in Bel-Air.
  Pictures and videos of his new crib were widely shared on social media over the weekend, and everyone could not be more proud of the South African comedian.
  Trevor Noah's achievements have always made South Africans proud, especially because many of us watched his rise from being another precocious comedian in Mzansi to becoming one of the biggest television stars on the planet. The host of The Daily Show has often inspired us with his achievements and he did so once again after purchasing what can certainly be described as a "dream home" in the first week of 2021.
  Well, except for Enzki Mazwai, who somehow found a way to turn this otherwise happy news into a negative one!
   Mazwai instead shared that if she had been able to afford the same expensive house, she would be fearful  a beautiful big house but being alone and no big family to share the space with.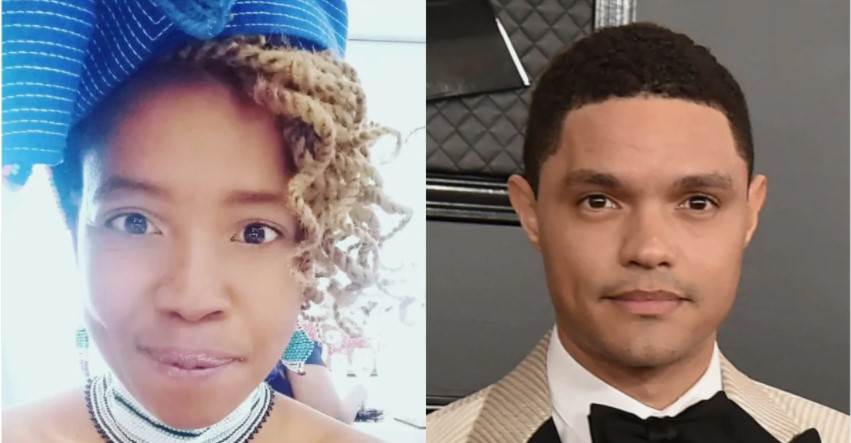 Many interpreted her remarks as a dig at Trevor, trying to imply that purchasing the big house was meaningless in her eyes.
  Many interpreted her comments as jealousy disguised as virtue and dragged her into the comments.
  The response as following:
  One replied:"The real fear should be waking up one day and realising you haven't achieved close to half your set goals because you were too busy poking your nose in other people's lifestyles and trying to impose your belief on them... rest sisi." 
  Another said:""Just say you want to move in."
  Someone responded:""It's your fear, other people might not have it, leave them to live the way they know how." 
  Do you think Ntsiki has a deeper issue with Trevor Noah or could there be some jealous in some of her comments? Welcome leave your comments at the belowing!
Thanks for reading our story! Keep smiling, because life is a beautiful thing and there's so much to smile about. If you're in need of motivation and inspiration, If you'd like to see more wonderful moments,please like our page,you will see our information the first time.