Sing like no one's listening, love like you've never been hurt, dance like nobody's watching, and live like it's heaven on earth. Here are the joys and sorrows of life,let's spend the time together.
  Rapper, Cassper Nyovest has appealed to social media, to help him locate a homeless teenager so he can help him.
  Cassper posted a video of the young man telling passengers in a taxi that one day he will  rise above his circumstances make it big. 
  He said he might look like a person who has nothing know but tomorrow they might see him driving a nice vehicle.
  The teenager looked confident about what he was talking about and didn't make himself look pitiful but he seemed hopeful that things will change.
  A lot of people were inspired by his speech and are anxious to see the young man get a good start in life and rising above his circumstances.
  Cassper Nyovest said he used the young man's voice over in a skit for his upco,upcoming album Any Minute Now and he would love to find him and pay him for it.
  Cassper's fans had nothing but praises for him and they lauded his initiative. 
  Here are some of the comments.
"This is good Cassper, it would be even great if you could rehabilitate this young man so he knows how to use the money you pay him. Give him a sense of direction, it's a lot but it would ensure the good deed is sustained 
"God bless u Cass and i think just do a lil like put him in a course so that he can support his FAM money comes and it goes a course gives a job and opportunities but hey what u doing is big"
"Cass, please take us with when you find the kid and upload the video on YouTube channel so we can see the Journey in finding him"
  Moreover, Cassper revealed  that he had rescued Mzwandile, a 21-year-old young male from the streets and got him into rehab so that he could kick his drug addiction.
  Unfortunately, despite the best efforts of Abuti FillUp and his team, Mzwandile has decided to go back to the streets, after two months of rehabilitation.
  Saddens me to have to post that after such a massive effort by myself, my team & the incredible Yolanda 'Toni', Mzwandile has decided to go back to the streets. He'd been clean of all substances for just over 2 months & making good progress at a rehab centre we had found for him."
  Cassper said that despite his best wishes for Mzwandile, he is powerless to make the young man do anything because he is 21 years old.
"Truly wish I could do something else to help, but Yolanda, my team and I have tried all we could. Mzwandile is 21yrs old, we can't fight or force him to do anything. Thank you to Yolanda for her sacrifice & continued effort to change Mzwandile's life, thanks to everyone who responded when I asked for help to reach out the 1st time, we all did what we could but everyone travels their own journey and will change at their own willpower."
  Mufasa went on to wish the best for Mzwandile, saying that he hoped that someday, he would leave the streets.
  "I wish the incredible spark that Mzwandile is a great future and hope to someday see him off the streets and happy.
"Meeting him was very dear to me and a life-changing experience as the kid lights up rooms with his energy & I know he inspired me so much. Hopefully ntwanaka o tla fola ka nako ya gage."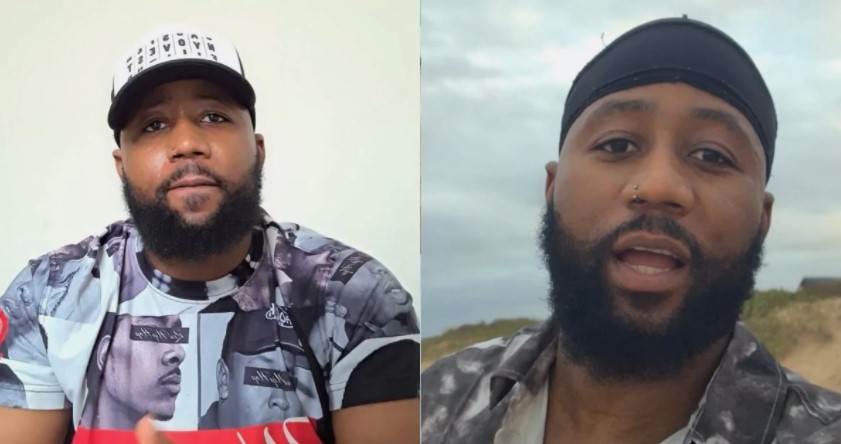 Fans shared their thoughts on his post, check out the following reactions.
"You tried Grootman, God sees your heart and its all that matters."
"Thank you for trying and may God bless you abundantly for your efforts Groetman. Atleast try to keep in touch with him every now and then, just to see how he's doing."
"You are an inspiration Bro." 
  Thanks for reading our story. Please SHARE it to friends who like Cassper Nyovest. Welcome leave your comments at the belowing!
Thanks for reading our story! Keep smiling, because life is a beautiful thing and there's so much to smile about. If you're in need of motivation and inspiration, If you'd like to see more wonderful moments,please like our page,you will see our information the first time.