A man, Ibrahim, reveals how his wife had three sets of twins in the six years of their marriage.
  Ibrahim says it is not easy taking care of the kids, but that he and his wife are not tired of having more.
  The man says he and his wife love children and would not mind having more once certified medically fit In what can be described as an extra-ordinary blessing, a native of Ologbin compound, Ejigbo, Osun state, who simply identified himself as Ibrahim, has shared the story of how his wife gave birth to three sets of twins within six years of their marriage.
  Here are some questions  to him and his wife:
  What was your experience during the first time, were you anticipating it?
  Yes, I loved to have twins, even before I got married. I had always wanted to have them. 
  How was your reaction during the second and third birth?
  During my wife's second pregnancy, I was shocked when we went for ultrasound and realised they were another set of twins. Many of my family members and friends were jealous when we gave birth to them (second twins). During the third birth, I knew I would have another set of twins due to what people have been saying and to God be the glory; my wife conceived and it was another set. Though the third birth was tough, we never experience what we experienced during the third birth but we give thanks to Allah.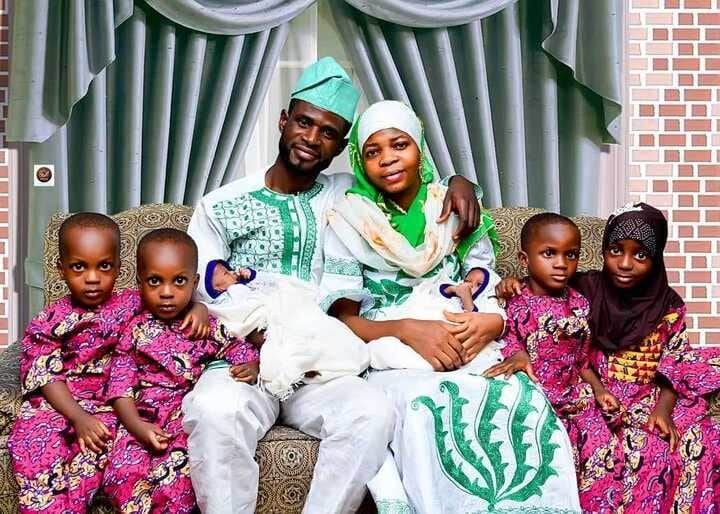 Has anyone of your extended family members had set of twins before?
  Yes, my grandpa had twins as his last children, my dad also had twins. My parents had me after a set of twins. My mother-in-law is a twin, and one of my sisters-in-law had two sets of twins. I would say I'm surrounded by twins.
How have you been coping with their care, financially and otherwise?
  Ah! That? It has been God, it hasn't been a cup of cake I must admit. But God has always been there for us.
What has been their mother's experience? Is she willing to have more?
  You know with God, nothing is impossible. Their mother hasn't been complaining anyway, she has gotten used to taking care of them.
  Yes, she is not afraid to have more, although not now, probably in the future and provided we get medical clearance that she is up to it. We both love to have children. 
  Thanks for reading this article. How do you think of this story? How many kids would you like to have? Welcome drop your comments at the belowing!