Sing like no one's listening, love like you've never been hurt, dance like nobody's watching, and live like it's heaven on earth. Here are the joys and sorrows of life,let's spend the time together.
  A new saga has broken after Queen Lolly recently leaked a WhatsApp chat between herself and the global singer over S ex. Queen Lolly recently made public about her estranged relationship with Master KG. She told a local publication about her pregnancy with the singer which he has ordered her to abort. According to her this is the second time she has been ordered to abort a baby with the artist but has refused to do it this time round. Master KG has recently come out to deny those allegations but Queen Lolly has recently leaked chats between him and the artist which has since gone viral on the internet.
  Entrusting him with her body, she agreed to having relationship without a condom, but Master KG would not pull out much to her surprise.
  Moreover, Queen Lolly claims that the first time they met three years ago, was when she asked the award-winning artist to work with her in a song.
  Staying in Durban at the time, she had to travel to Pretoria a lot using her own money for a beat that was not done. Instead, she claims he never finished the beat because he wanted to sleep with her.
  She claims that at first she refused, but then decided to go to his home in Midrand to give him what he wants in exchange to help her with the beats, but even after the deed, he did not help her.
  The two then dated for a brief moment hence the mutual agreement to have relationship without a condom. When she fell pregnant Queen Lolly informed Master KG of her pregnancy and instead of supporting her, he called her crazy. "His response was that ngiyahlanya mina ekhanda (I am a lunatic). He never wanted to entertain me on that pregnancy topic and because of pressure from him, I decided to abort my baby during the lockdown period." Queen Lolly said.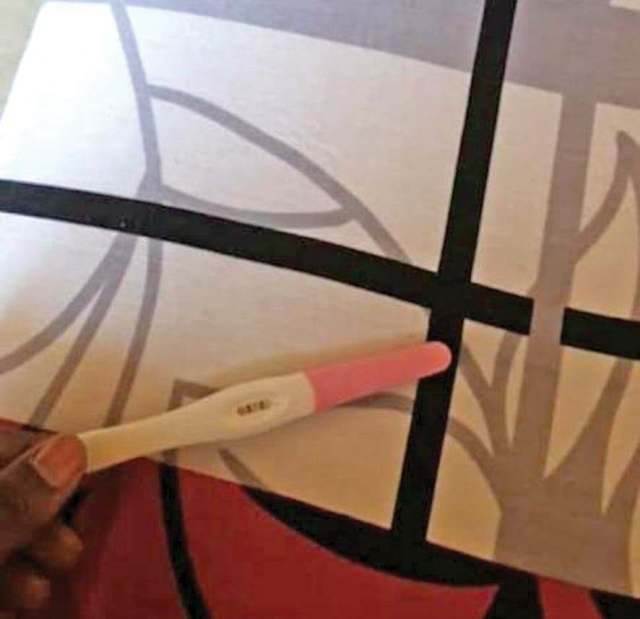 This is the second time Queen Lolly has fallen pregnant to Master KG this year but this time she refuses to abort the baby. It's now yet to be seen what the next move Master KG will take pertaining to Queen Lolly's allegations.
"I refuse to have an abortion again. Though I am carrying his child, I don't want anything to do with him. I will keep my baby and raise him like my other kids. I am not going to have an abortion again because of a man who does not want responsibilities. I don't want anything to do with him anymore."Queen Lolly said.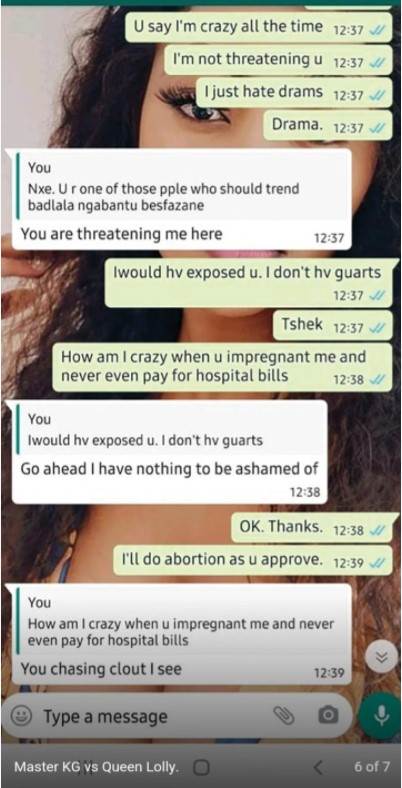 Hopefully, this will not dent Master KG's image.
  Thanks for reading this article. How do you think of this story? Welcome leave your comments at the belowing.
Thanks for reading our story! Keep smiling, because life is a beautiful thing and there's so much to smile about. If you're in need of motivation and inspiration, If you'd like to see more wonderful moments,please like our page,you will see our information the first time.