South African health officials said Sunday they're pausing the country's rollout of AstraZeneca's coronavirus vaccine after a study showed it offered reduced protection from the Covid-19 variant first identified there.
  During a briefing on Sunday, South Africa Minister of Health Dr. Zweli Mkhize said the hold would be temporary while scientists figure out how to most effectively deploy the AstraZeneca vaccine. Mkhize said South Africa will move forward with the deployment of vaccines made byPfizer/BioNtech and Johnson & Johnson.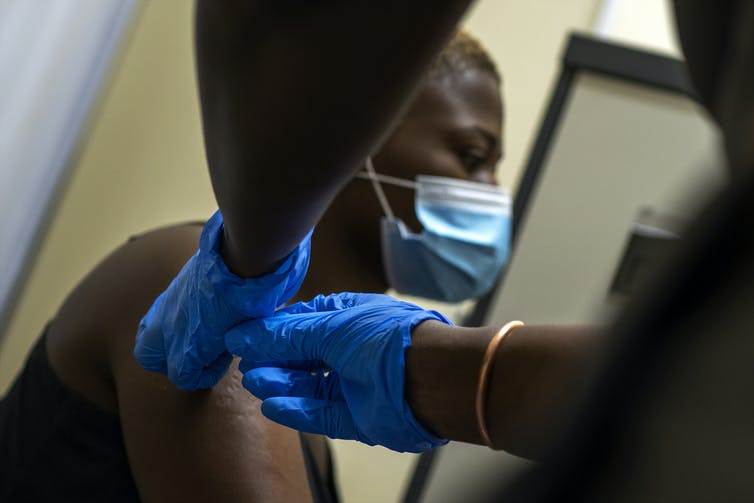 It's reasonable for the South African government to pause while it reflects on what these new data mean.
  The variant of COVID-19 is now the predominant type of the virus in the country.
  "When we analyzed individuals in terms of how well the vaccine worked against the variant, there was very little difference between the vaccine group and placebo group," said Shabir Madhi, who led the clinical trial of the vaccine locally.
  The study, which has not been released, included about 2,000 volunteers with an average age of 31 years old. Half received the vaccine and half received a placebo.
  Still, he said, coronavirus vaccines are the "only sustainable option of reducing risk of severe disease and death." Additionally, Salim Abdool Karim, one of South Africa's leading COVID-19 experts, said that the vaccines developed by Pfizer and Moderna appear to do "reasonably well" against the South Africa variant.
  A fourth vaccine, developed by China's Sinopharm, also shows a reduction in efficacy against the mutation – about 1.5 fold. However, Karim expressed hope about Johnson & Johnson's potential vaccine.
  On Sunday, Maria Van Kerkhove, World Health Organization's technical lead for Covid-19, said the WHO's independent vaccine panel will meet Monday to discuss the AstraZeneca vaccine and what the new study means for vaccines going forward.
  Van Kerkhove said on CBS' "Face the Nation" that "some preliminary studies suggesting reduced efficacy. But again, those studies aren't fully published yet."
  She added that it's critical to have more than one safe and effective vaccine: "We cannot rely on only one product." Just like you get a new flu shot every year, so it may be in the future you get a new coronavirus jab as better and more targeted vaccines become available.
  New treatments will become available to support better and better vaccines, which will slowly but surely bring an end to this pandemic.
  South Africa recorded 2,435 new cases of COVID-19, bringing its total to more than 1.47 million. More than 46,290 people have died, including 110 on Sunday, according to the Department of Health of the Republic of South Africa. 
  Thnaks for reading this article. Please SHARE this to your friends and family.