Celebrities are often seen or meet during their morning jog, but one South African woman got a shock after running into President Cyril Ramaphosa. She posted on Internet managed to stop the President to take a few selfies as well. 
  She shared the photos with a short caption explaining that she had stopped the president as he was going about his morning run. She shared the post this morning and it already has more than 10,000 likes.
 South Africans rushed to her replies section with some hilarious comments.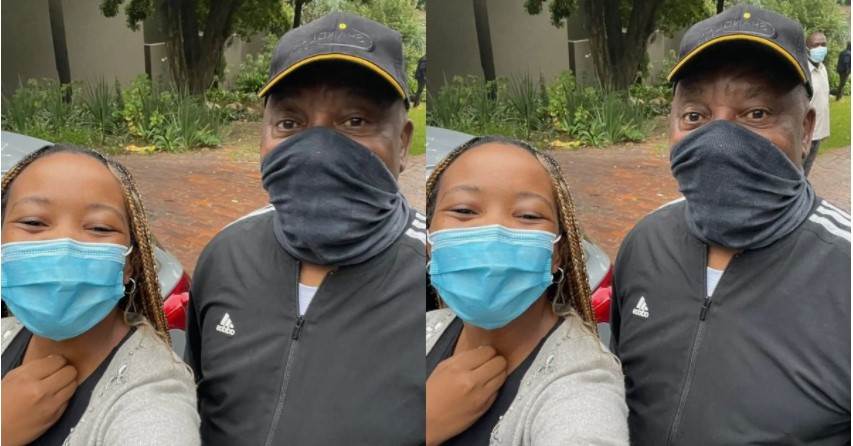 Her post as belowing: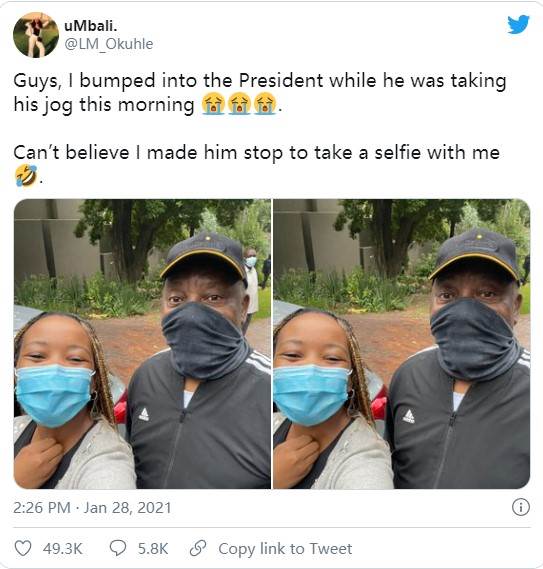 People pour their comments in comments section:
  Someone commented:"Did you ask him when is the alcohol ban ending?
  Someone said:""I've always dreamed of such moment but with Jacob Zuma." 
  One another comment:"Which direction were his feet pointing? Sideways, backwards or multiple directions?"
  Some people joke that "But his mask looks like socks though." 
  Thanks for reading this article. How do you think of this picture? Welcome leave your comments at the belowing!